Liquor Control Solutions prides itself on service, offering the finest service and support packages in the industry. You can rely on our staff to give you and your business the attention it deserves. What can customers expect from our company regarding service? Only the best of course! We have trained technicians to assist you with your every need or question.
We realize that you need help and that problems can arise at any hour, so Liquor Control Solutions team of experts are on-call 24 hours a day, 7 days a week to provide you with all the technical and customer support you need, when you need it. Liquor Control Solutions utilizes phone support software to assist in identifying problems. This allows the technicians to become increasingly productive to expedite the resolution of most problems.
Here at Liquor Control Solutions we can connect to your location via a remote diagnostics system that allows a service technician to dial into a locations PC and perform many diagnostics tasks as well as change operational configuration parameters once your system is installed. The system runs on a windows based PC and communicates with each terminal. This allows personnel to dial into a location and verify operations, pull your operations custom designed reporting package, check the operational modes of all terminals. It also allows you to remotely edit security configurations and inventory usage. You can literally pull all operational information from any location in the world via internet, including employee productivity. Liquor Control Solutions uses this system worldwide to provide quick, accurate and economical troubleshooting service to our customer base. Over 90% of any service problems encountered can be corrected through this system.
After your contract is signed and your initial deposits are received. The installation process begins. You will be contacted by one of our programmers who will provide you with easy-to-use programming sheets and ask you to complete a questionnaire that will help us prepare your equipment and programming for installation. Since no two locations are the same, we take careful note regarding your individual location design, such as wiring placement, electrical requirements, and composition of counter areas. Equipment is normally sent prior to installation. We like to arrive on site with all your programming done to devote our time to training and support, not data entry. We will then schedule your installation at a date and time that is convenient for your business. When your installation time arrives, our dedicated staff of professionals arrives at your location with your equipment and customized version of software. Complete installation time varies with your individual system and we work hard to plan around your operating schedule so that there are few interruptions to your business. Overnight or After-hours installations are available as a premium option.
As soon as your hardware installation is complete, we will begin training to suit the needs of you and your staff. They will instruct your staff on how to use your system, and then spend time with you or your managers teaching you to utilize all of the back office features that help you manage your business. Liquor Control Solutions provides many options for installations. A typical BEST POS touch screen system installation with 1-2 stations is a 2 day process. This includes approximately 5 hours of manager training, along with workday and shift support while managers train their employees. A typical 1-2 liquor control system installation is a 1 day process. This includes approximately 3 hours of manager training. We continue to monitor your Business to assure that everything is satisfactory after the install and that your employees are comfortable with the operation of your new system. Staff sizes vary; additional training time is available if required.
Our rental program is the most affordable liquor control solutions out there. Utilizing one of our ultra-compact SPYLITE controllers with 7 or 15 price categories this full featured lowest cost solution can track and send all items dispensed to a receipt printer for full bartender accountability.
Spylite is the total package at a price point that has the competition running to catch up with its design and unbeatable return on investment.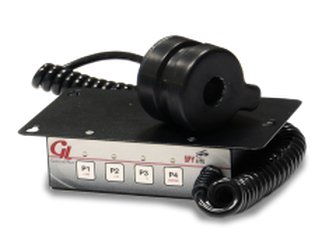 High Quality & Low Cost Compact Solution

Control: Pouring Portions,

Reporting Software available

Installation: Setup evaluated by experts to fit your needs